Please limit one question/topic per post.
Please provide the following details depending on types of question
▼ For question regarding Editor, please provide:
- Live2D Software Version: (e.g. Cubism Editor 3.1.02, Euclid Editor 1.2.02)
- OS & Version: (e.g. Windows 10, macOS HighSierra)
- PC Model: (e.g. MacBookPro 2017)
- Graphics Specifications: (e.g. GeForce GTX 950M)
- Memory: (e.g. 8GB)
- Illustration Software used: (e.g. Photoshop, ClipStudio, SAI)
- Attach screenshot or capture video to show your problem:
---------------------------
▼ For question regarding SDK, please provide:
- For us to reproduce the issue you wish to inquire about, please provide either a minimum project file which has the issue. or specific instructions on how to reproduce the issue.
- Types and version of Cubism SDK you are using.
---------------------------
▼ For question regarding Cubism Software License,
For issues related to purchasing, your order, license key, and subscription, please contact us via contact form:
https://www.live2d.jp/eng/contact/
[Modeling Tip] how to achieve realistic pupils
hello!
i figured out a simple way to achieve a more realistic pupil movement, it's really basic but you must do it to each point in the X Y parameter so see the full effect
step one: choose the Pupil deformer (in the sample, the right eye starts with 右目玉 as a deformer in the EYEBALL group)
step two: go to the point in the parameter you want to change, and squish the pupil in that direction using the blue dot!
with the squished pupil VS without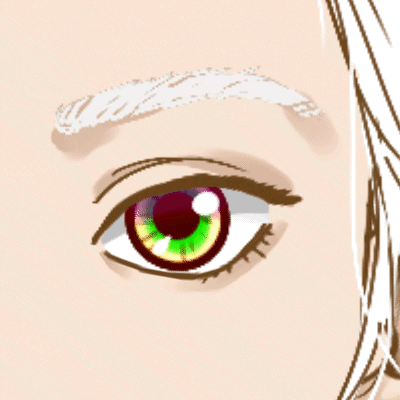 i guess it doesn't work for every character since eyes are drawn different by every artist, but i started using it on all of my characters and it makes them more expressive