Hello Everyone, Recently i've made a quiz with Live2D using Unity. It's based on the "Tango tango" tutorial on the live2D Tumblur. I say "Based on" because the tutorial is out of date and, if i may be so bold to say, bad.(Not much explanation on how things are made)
You can download it here.
(Web app, you can drag the index into a web browser after unziping the folder.)
I wanted to post about it because i was thinking about making a tutorial on how to make this. Mostly cause i think there's more potential for Unity and Live2D integration.
Here's my documents I've made so far.
What do you guys think? Should i make a full tutorial?
Here are some screenshots of the program btw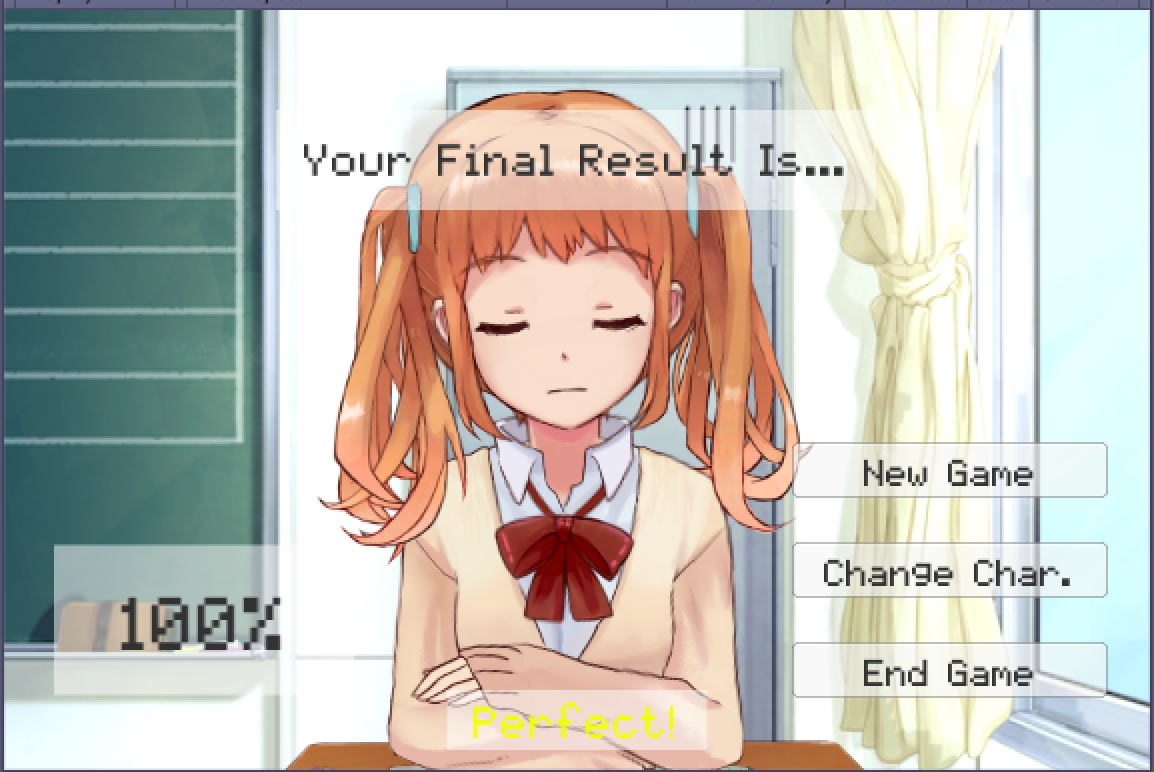 Anyway, it's almost 1:30 Am here, So i'm going to go to sleep tonight. Catch you later!
Ps, till i post a cheat sheet somewhere , message me if you want a cheat sheet. Or just brute force it though trial and error for the quiz answers. Also tell me if there's a bug.