[About macOS Ventura 13.0] (12/20/2022)
The currently released Live2D Cubism SDK is not guaranteed to work with macOS Ventura.
Please refrain from upgrading the macOS as they may not work properly.
The Cubism Editor license file may be lost after the macOS upgrade.
Please make sure to deactivate the Cubism Editor license before upgrading the macOS.
For more details
[NOTICE]
About the support for Mac models
Cubism Editor is not supported with Apple M1 processors.
Please refer to
System Requirements
for details.
We will not respond to any related inquiries with this message.
2 features for Live2D Cubism 3
Hello.
I'd like to ask to add 2 features:
1. Scrollbars for the work area (as it was in Live2D 2.1):
Now we should zoom out and zoom up constantly to change our location on the canvas, it is not comfortable: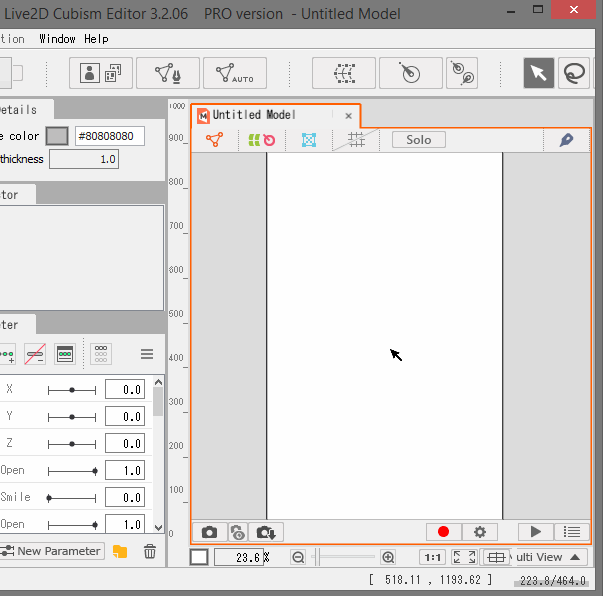 And if necessary, you can add possibility to turn off this option (to 'Window' menu) for people, who don't want to use scrollbars because of lack of free space in their work area.
2. To block changing of any (except of physics settings) parameter (one or more) on any value in Live2D Viewer.
It would be useful if you want to check physics settings on special values of parameter while playing [Random Pose].
Also it would be useful if you just want to block some moves of model while playing [Random Pose].
We just need same 'lock option' like we have for layers. We don't need any other hard ways to do it.
As it is now (
all parameters
are moving randomly):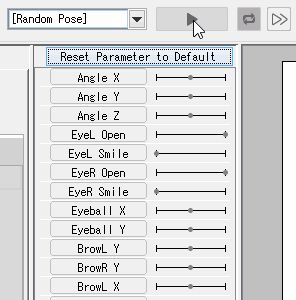 For example: blocked 'Angle X' and 'BrowL Y' manually (but it is useless to block it manually because of lags and because you can want to block not only one parameter, but more):
Tagged: