Controlling a model using a webcam in Cubism SDK (with Linux support)
Hi everyone.
I was slightly annoyed that none of the alternatives (e.g. FaceRig, Custom Cast, Wakaru) seem to support Linux, so I decided to try to hack something together using the Cubism SDK with OpenCV and dlib. And I've got some basic functionality working, so just want to share it here if anyone's interested.
Video demo: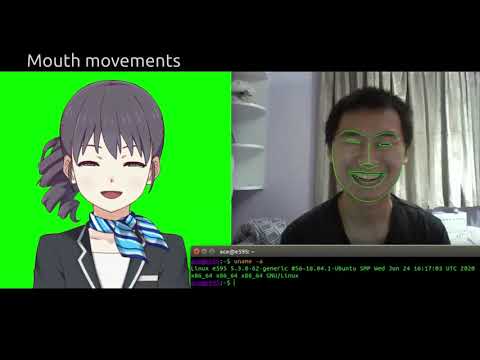 https://youtu.be/SZPEKwEqbdI
GitHub repo:
https://github.com/adrianiainlam/facial-landmarks-for-cubism
(Contributions always welcome!)
Note: I don't think the Live2D license restrictions would allow me to publish the complete program. So I've packed my own code into a library that can be used with the Cubism SDK. You can, for example, patch the sample programs provided by Live2D to get the parameter values from my library instead of looping through some random poses. I have an example patch in the repo.