[About macOS Ventura 13.0] (12/20/2022)
The currently released Live2D Cubism SDK is not guaranteed to work with macOS Ventura.
Please refrain from upgrading the macOS as they may not work properly.
The Cubism Editor license file may be lost after the macOS upgrade.
Please make sure to deactivate the Cubism Editor license before upgrading the macOS.
For more details
Cubism Editor 5.0 alpha3 is now available! (4/27/2023)
We have incorporated some of your comments and suggestions. Thank you for your comments and requests!
We will continue to welcome your feedback on alpha3.
Download / Manual and Update History
My Live2d License suddenly disappeared, Error 1,-153 when I input my license back.
I have an ongoing license that the Live2d Applications seems to not read.
I have this license since February and it was working fine until today
I tried to input the code again but I get 1, 153 error.
I only installed this once on this pc.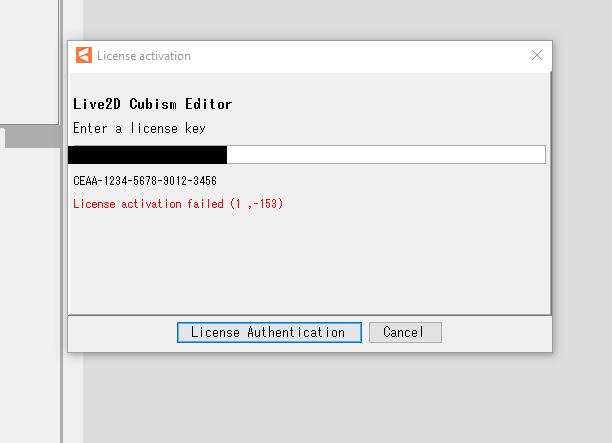 I tried reinstalling the up but it is still the same.