"[NOTICE]" About the support for Mac models
Cubism Editor is not supported with Apple M1 processors.
Please refer to
System Requirements
for details.
We will not respond to any related inquiries with this message.
Please note that Cubism SDK is not supported with Apple M1 processors and macOS 11.0 Big Sur.
My Live2d License suddenly disappeared, Error 1,-153 when I input my license back.
I have an ongoing license that the Live2d Applications seems to not read.
I have this license since February and it was working fine until today
I tried to input the code again but I get 1, 153 error.
I only installed this once on this pc.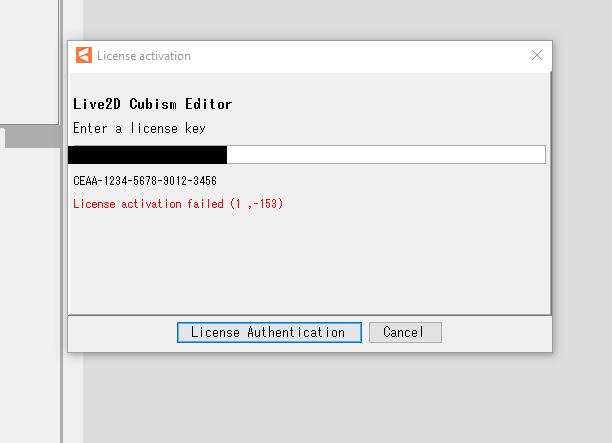 I tried reinstalling the up but it is still the same.